celebrating more than 10 years of operations
In Australia today there are more than half a million people experiencing housing stress. Many are unable to access government support, while others are forced to pay a high proportion of their income on rent. For others, simply finding an affordable home, close to their work, is increasingly difficult.
The supply of affordable housing is limited by the constraints of government funding and a lack of suitable land. Existing dwellings are often old and do not meet the needs of residents. Many in affordable housing are poorly supported and miss out on a chance for a good education, employment opportunities or support services, which would be of great assistance to those in need.
BlueCHP's Just Cause
We believe in a future where every Australian has access to a home they can afford. Housing is the key to raising generations of Australians that have the opportunity to enjoy the freedoms that have been bestowed on us by our Constitution and forebears. Having stable housing tenure is your foundation for life.  Housing protects the vulnerable and enables children to have the stability to gain an education which is the greatest gift we can bestow on future generations.  For our disability families we seek to provide security and opportunity to live their dreams.
BlueCHP seeks to make a difference to people's lives by providing housing choices to disadvantaged Australians utilising all the benefits that we can derive from our charitable status. Our people seek to be inclusive and collaborative with all peoples, companies and governments to deliver these outcomes. We cherish all contributions.  We believe in creating a feeling of belonging to the BlueCHP family.
We seek to build a company that continues to focus on the provision of affordable & disability housing for generations and steward the resources we have to the best of our abilities. Our Homes will be diverse, offering choice for different ages, abilities and life stages.
---
Senior Management
BlueCHP's senior management has more than 30 years of experience in international financial markets. We are a Tier 1 Community Housing Provider and as a not for profit, reinvest any surplus back into the development of more affordable housing. Since 2008 we have been successful in a number of large tenders both under the Housing Affordability Fund, Social Housing Growth Fund and Nation Building Economic Spending Plan.
Charles Northcote
Chief Executive Officer
Charles brings over 25 years' of senior leadership experience across a broad range of industries and countries including growing two organisations into global companies with sales exceeding a billion dollars. As the Chief Financial Officer at Mission Australia Housing, Charles was part of a team that grew the property portfolio to nearly 2,000 homes in three years. Other achievements include developing proactive corporate partnerships and building strong business systems necessary to support an organisation that was growing rapidly.
Additionally, Charles worked directly with the Registrar, NSW Housing, to establish the compliance framework for community housing provider registration. Charles is a graduate of the Australian Institute of Company Directors and the Association of Corporate Treasurers UK, with a Bachelor of Commerce and an MBA from Warwick University.
---
Sarah Donovan
General Manager, Governance & Risk
Sarah is BlueCHP's General Manager for Governance & Risk and Group Company Secretary. She is a governance professional, a qualified chartered company secretary and a Fellow of the Governance Institute of Australia, while also holding a BA (Hons) in Business Law. Sarah has held senior executive roles in listed and non-listed companies across different sectors, including transport, venture capital, pharmaceuticals and consumer products.
Sarah joined BlueCHP in 2015 and supports the Board of directors and management across several disciplines. She contributes to major special projects and joint ventures with external partners such as Home4Life Limited.  She guided BlueCHP through its major governance restructure in 2016.
---
Darren Mew
EXECUTIVE MANAGER - QUEENSLAND & NORTHERN TERRITORY
Darren Mew is BlueCHP's Executive Manager – Queensland and Northern Territory. He has more than 20 years of experience in the Queensland property industry including senior roles with major property developers and consultancies. Darren established BlueCHP's Queensland office in 2014 and is responsible for managing all aspects of the Queensland office including engagement with government, industry and the community. Darren is also President of Queensland Shelter, the state's peak homelessness and housing association.
---
George Giannes
QUEENSLAND PROPERTY ADVISORY AND DEVELOPMENT MANAGER
George has worked for more than 15 years in the property industry with extensive experience across Australia, including project delivery for one of Australia's largest land developers and builders. George is responsible for property advisory and development management functions for BlueCHP and our partners, including portfolio assessment, project feasibility analysis, financial modelling, and oversees the design and delivery of projects. George holds qualifications in real estate, valuation and property development and is a licensed QBCC registered builder.
Glenn Amanonce
New South Wales Senior Development Manager
Glenn Amanonce is currently BlueCHP's Senior Development Manager in NSW and is responsible for acquisition and management of all the developments in NSW. With qualifications in Civil Engineering and Construction, Glenn has been in the development industry for more than a decade working in a private and public sector covering residential, master planned communities, retirement, and large format retail.  He has a comprehensive experience covering the full lifecycle of property development from acquisitions, planning, approvals, design management, construction management, marketing, and sales. Glenn joined BlueCHP in 2016 where he was responsible for the delivery of BlueCHP's flagship project 'The Gardens', a 101 apartments in Campbelltown, which is the largest residential Cross Laminated Timber (CLT) construction in NSW. Currently, he is leading the delivery of $150 million Specialist Disability Accommodation project, the Hunter Residence Program, in partnership with the NSW Government, throughout NSW.
---
Pau-Lahi Marshall
New South Wales Development Manager
Pau has 9 years of experience in the real estate & property development sectors, specialising in high-density mixed use & townhouse developments. He has experience with property valuation, sales and marketing, planning and design, the progression of DA's through council, site acquisition and product delivery. Pau also has a Master's Degree in Commerce majoring in Property Investment & Development from the University of Western Sydney. Prior to joining BlueCHP, Pau worked with some of Australia's largest private development companies, delivering over 1,500 apartments.
---
Board Of Directors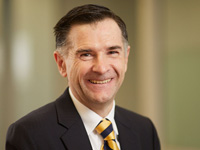 Craig Lee
Chairman, Non-executive Director
Appointed as new Chairman on 23 November 2017.
30 year executive career in infrastructure projects, real estate and complex property finance transactions.
BEcon, BA (Asian Studies), MBus (Banking & Finance), GAICD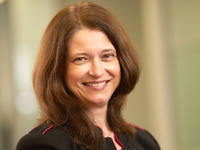 Claire Davis
Vice Chair
Over 20 years' experience in the not for profit housing sector in both Australia and the UK.
BA (Hons) Accy, FCA, GAICD, GradCertExecLead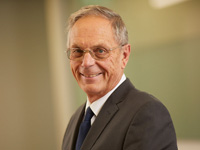 Peter Beer
Non-executive Director
Qualified Building Surveyor, Town Planner and Health Surveyor. Predominantly involved with local government.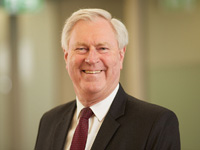 Robert Elvy
Non-executive Director
Extensive board committee experience in the building and construction industry, government entities and banking sectors.
BScEng, BComAccy, FIEAust, FCPA, FAICD, FGIA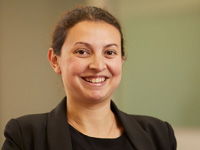 Vanessa Morschel
Non-executive Director
10 years' experience in town planning, real estate valuations & development.
BA BusLaw & Human Geography, AdvDip Property Valuation, MSocSc, DipMgt, MAICD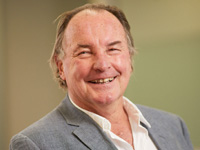 Stephen Quill
Non-executive Director
35 year career at a senior level in the development and construction of major projects around Australia. Those projects include the $350M mixed-use development.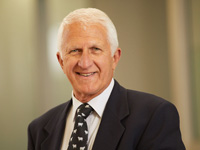 Tony Waters
Non-executive Director
40 years in senior roles; development of social housing and homelessness policy and programs.
BASocSc (majors Econ & Law), CertCom Acct Procedures, DipAICD