BlueCHP celebrated the opening of these 38 new social homes in Lutwyche, Queensland, on 19 October 2022.
These apartments were delivered in partnership with the QLD State Government through the Partnering for Growth initiative. This $40 million investment into social housing in Queensland is split over two projects, Lutwyche and Windsor. It is the first of many to be delivered through the Queensland government's $2.9 billion Housing Investment Growth Initiative to see 7,400 new social & affordable homes across the state.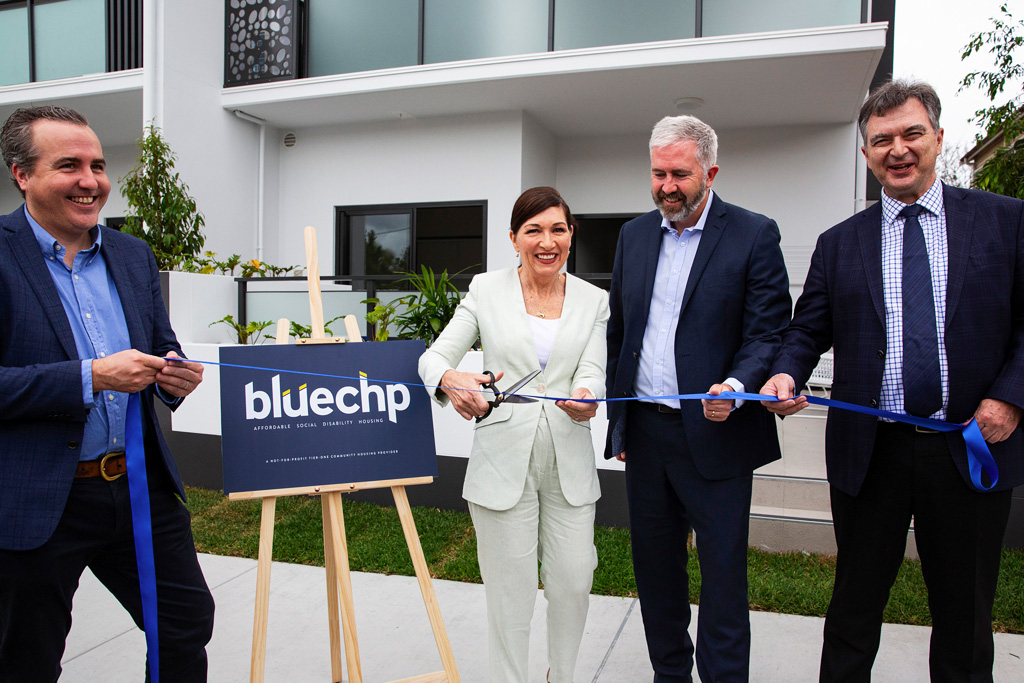 Minister for Communities, Housing and the Digital Economy, the Hon Leeanne Enoch, with BlueCHP CEO Charles Northcote, Senator Anthony Chisholm and State Member of Parliament Jim Sullivan, opened the $19m Lutwyche social housing complex.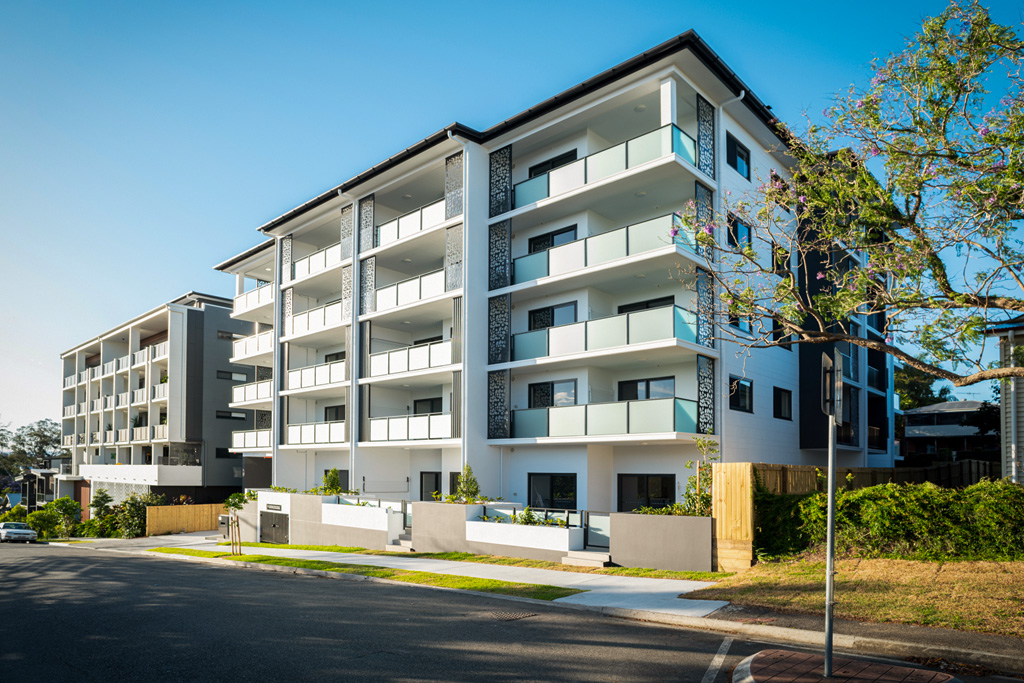 38 new social homes in Lutwyche, Queensland. The two apartment complexes are within 10 minutes of the Brisbane CBD, close to public transport, education, healthcare, amenities, and employment opportunities.