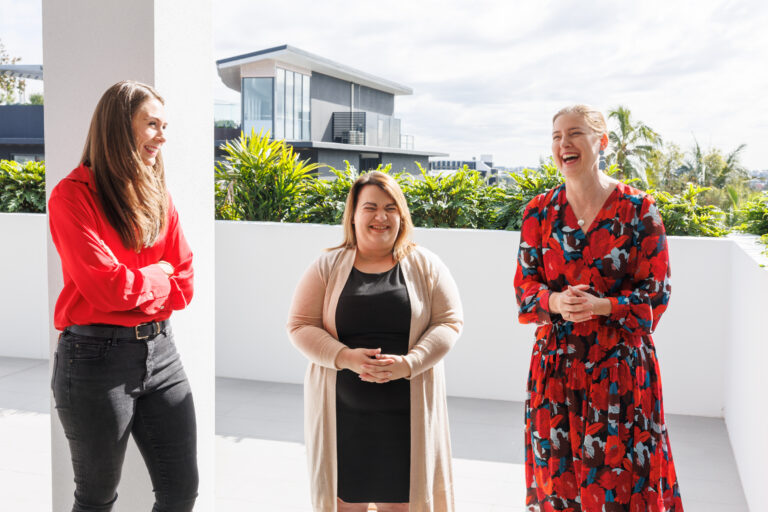 Yesterday, BlueCHP was proud to host a rooftop meeting between BlueCHP residents, Helen and Angelica, Federal Minister of Housing Julie Collins and Queensland Housing Minister Meaghan Scanlon at our Lutwyche site in Brisbane.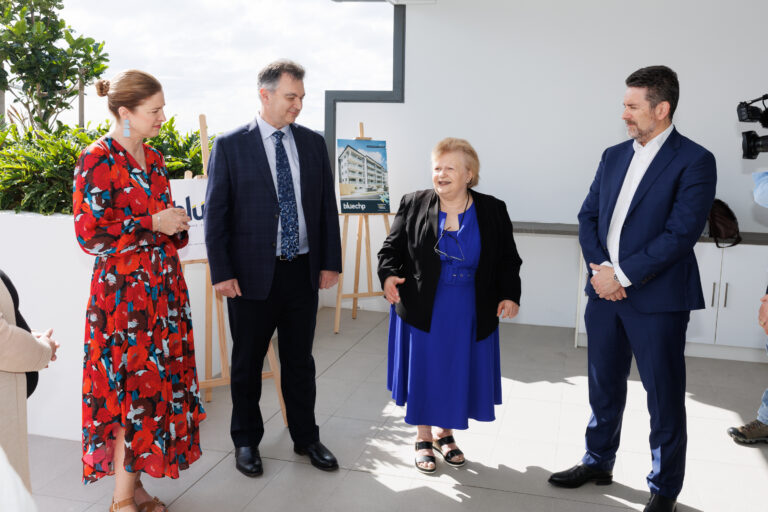 It was great to meet two of our tenants, a mum and daughter, who shared their story of searching for a home they could afford. Their experiences mirror that of many of the residents who call these apartments home – a year of couch surfing, fleeing domestic violence and the limited availability of suitable homes.
After moving in, Angelica is now looking forward to starting her studies. Particular thanks go to our Tenancy and Asset Manager, Jacaranda Housing and Lizz Bott (CEO, Jacaranda Housing) for her and her teams' dedication to making these apartments a home, and the outstanding success of changing people's lives.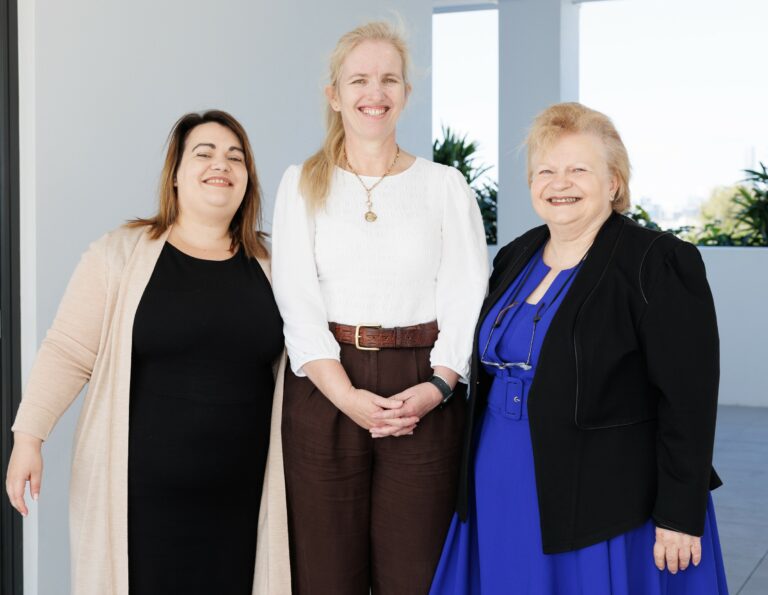 Lutwyche apartments, and the sister site in Windsor, were delivered in partnership with the Queensland State Government and the National Housing Finance and Investment Corporation (NHFIC). The $40 million investment into social housing in Queensland was split over two projects, Lutwyche and Windsor, delivering 80 new social homes close to Brisbane CBD. The Queensland Government has provided $37 million in capital grants, NHFIC has provided funding of $3.5 million through the Affordable Housing Bond Aggregator (AHBA) in an agreement under the Queensland Government's Partnering for Growth initiative. BlueCHP will own and maintain the apartments on a long-term basis.
Built by Hutchinson Builders, these projects were delivered on time and within budget during the volatile economic circumstances of the last few years. This is in large part due to the development expertise and commitment of Hutchinson Builders and our BlueCHP Queensland team.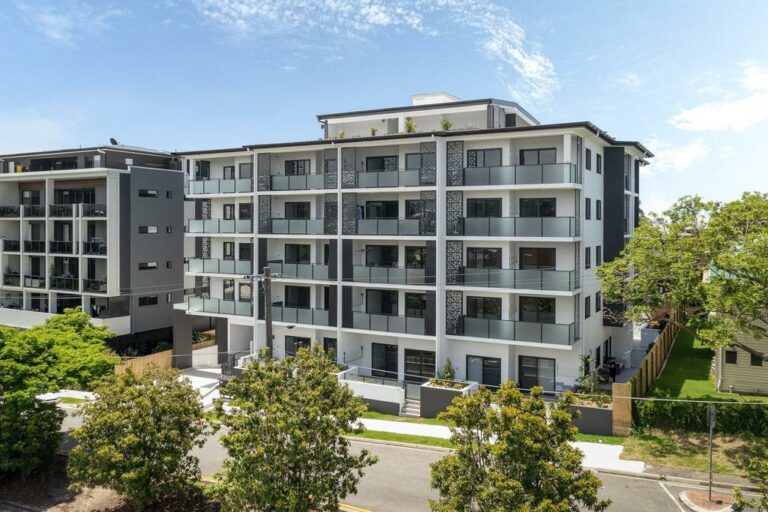 Attending the event were residents Helen and her daughter Angelica, Federal Minister of Housing Julie Collins, Queensland Housing Minister Meaghan Scanlon, Lizz Bott (CEO Jacaranda Housing), Manuel Siliprandi (Senior Director, NHFIC), Charles Northcote (CEO, BlueCHP), Michelle Northcote (National Manager – Disability Housing, BlueCHP), George Giannes (National Build to Rent Manager, BlueCHP), Ben Ferris (Development Manager – BlueCHP) and Tim Son (Project Manager – BlueCHP).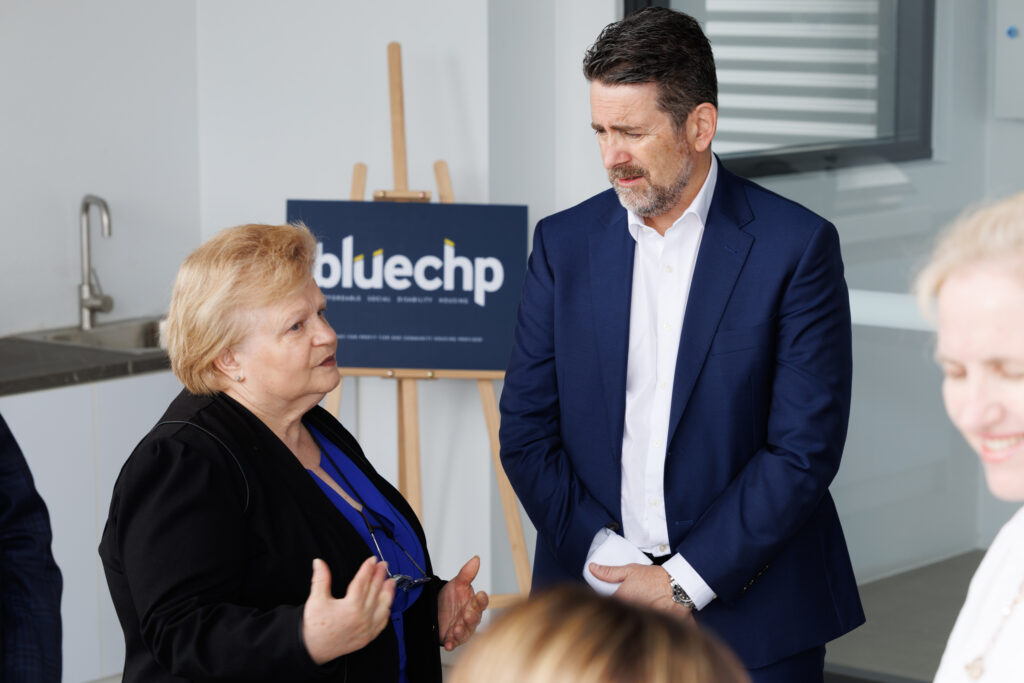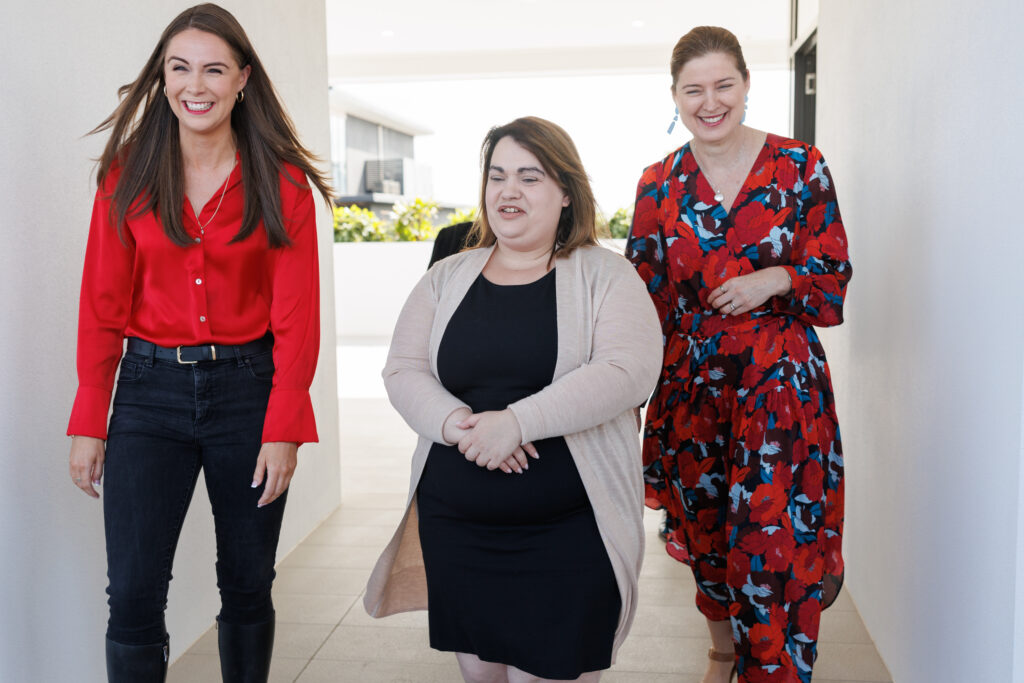 Photography by Jacob Cherry, Cherry Photography.